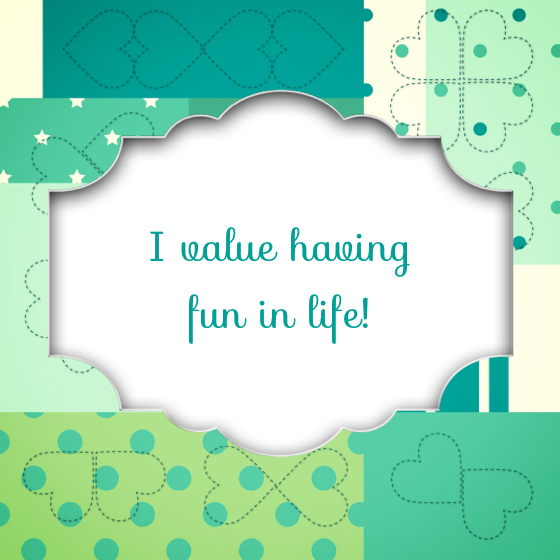 Recently released Thoughtful app lets you encourage your future self!
Behind most of our actions lie the desire to feel better. By thinking positive or helpful thoughts, you can change how you feel – and now there's an app for that, too. Thoughtful app is a colorful and inspirational tool aimed at anyone who wants to experience more well-being, wealth and love in life.
Let's say you're meeting a friend, and the friend is running late. She's almost always late. You could be thinking: "She is SO disrespectful, wasting my time like this", "I hate when she's late", "She is ALWAYS late". Most likely, thoughts like these will increase your irritation and put you in a resentful mood, but this is not your only option! You also have the power to pick thoughts that will make you feel better. You could be thinking: "How nice to get a couple of minutes to myself", or "I wonder what great stuff she's up to that she'll share with me when she gets here" or "I hope she's taking her time, getting here safely" or even "I really appreciate her taking the time to meet with me today". According to research by the Institute of HeartMath, not only is appreciation and gratitude good for your health, but strong positive feelings like appreciation can also boost your energy, cognitive abilities and immune system. A series of positive thoughts would get you into a loving state of mind before your friend arrives, and will improve your day overall.
When Swedish designer Anna Sköld learned how to direct her own thoughts, she wanted to share her experience with more people. She and her partner Stefan developed the Thoughtful app for iPhone with the intention of making it easier to pick uplifting, soothing and powerful thoughts.
"A thought that we think may be considered both accurate and realistic – but that doesn't mean that thinking it will get us any closer to what we want", explains Sköld. "We are never powerless when it comes to how we feel. I think more people would leverage their own power and enjoy what they have and do more if they only knew how to do it… The thoughts you think often affect your mood the most. That's why we built in the function of scheduling reminders. To make it easier to repeat a thought".
Thoughtful app is constructed around 18 pickers with carefully selected fragments of thoughts that you can combine into various types of complete positive thoughts. With the help of background patterns, typefaces, shapes and colors, the user can design their own affirmations, or design a "Thought Card" to print or use as a lock screen on their phone so that the thought can be seen and internalized on a regular basis. It is also possible to share thoughts via Twitter, Facebook and Instagram, all directly through the app itself.
As Sköld points out, "In the social media there is a great interest in words of wisdom. We want to encourage people to think for themselves and to see the value of their own personal thoughts".
With Thoughtful, you can explore which types of thoughts make you feel better, and if a stock thought doesn't entirely resonate with you, you can edit it or even write your own unique thought in the app. Sköld adds, "Many people are picky about what they eat, what they wear, and what they do. With Thoughtful we're just encouraging people to be pickier about what they think as well."
Thoughtful app is available for $1.99 at the iTunes Store.
Andrew Garde Joia is a freelance writer, business consultant, and web design professional. Actively involved in the New York Startup Technology scene, he is a regular volunteer with Ultralight Startups NYC and is the Managing Director for Customer Relations at Bedphones – The Headphones Designed for Sleep. To find out more about Andrew, visit his About.Me.